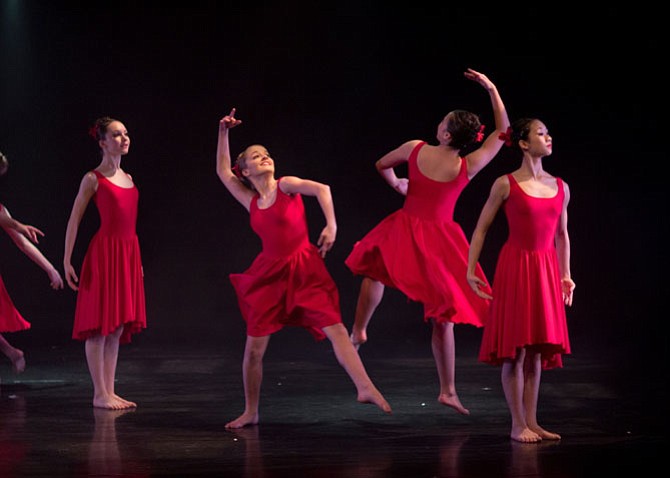 At Reston Community Center, the Classical Ballet Theatre (CBT) presented "An Evening with Classical Ballet Theatre" on Friday, Feb. 13. The show was a combination of both contemporary and classical ballet, and included original choreography by guest artists and CBT faculty as well as audience favorites. "We love the ballet and want to continue supporting local ballet program," said Reston resident Ning-Ning Mahlmann, Ph.D., who attended the evening show.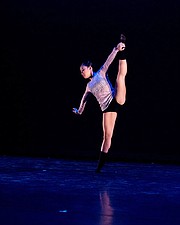 Since 1991, the mission of CBT has been to provide education, performance and outreach opportunities in the performing arts to Northern Virginia and surrounding communities. CBT provides the highest caliber of training and coaching opportunities to prepare young dancers for a career in the performing arts as well as provide classes to dancers of all ages and levels in the community. Greeting guests at the lobby was CBT founder and Executive Director Cynthia Donavin. "I have been very impressed by the organization," said Reston resident John Mahlmann. "The school is well managed. Cynthia has exceptional staff and faculty. The school also maintains high artistic standards."
Donavin said the year brings a new era of artistic direction at Classical Ballet Theatre. Gillmer Duran and Dubraskha Arrivilaga are the new artistic directors. "They were the former directors of the Alaska Dance Theatre," stated Donavin. "They bring their immense talent, energy, passion, and integrity to the organization. We are proud to have them with us." With the addition of Arrivillaga and Duran to its faculty, CBT is taking a turn towards a more relevant and balanced dance experience for young and contemporary adults. "We feel part of the family," said Gilmer Duran. "I am enjoying watching the process of seeing the kids blossom, there has been tremendous progress."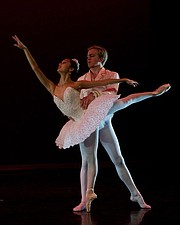 "An Evening with Classical Ballet Theatre" featured pieces created by Meghan Rudorfer and Tara Henderson and performed in Philadelphia for the Youth America Grand Prix (YAGP). The show also included the Pas de Deux of Paquita staged by Ballet Mistress Dubraskha Arrivillaga as well as three brand new pieces by Artist in Residence Gillmer Duran. Before the intermission, dancers performed the Spanish themed Allegrias. "It was something created in mid-90s and we pulled it out of the cobwebs," said Meghan Rudorfer.
"My daughter has been dancing with this studio for seven years," said Tony de la Paz, a resident of Herndon.
CBT provides exceptional performance opportunities with world renowned choreographers, and master teachers, while offering high quality productions to the community at affordable prices. CBT's extensive community outreach includes free performing arts enrichment programs for local schools, organizations and underserved populations, as well as "tribute" performances that raise public awareness for worthy causes and honor members of the community. CBT Herndon studio is located at 320 Victory Drive, Herndon. It will host a spring performance of Cinderella on April 25 and 26. For more information on CBT, visit www.cbtnva.org.