Tue

Wed

Thu

Fri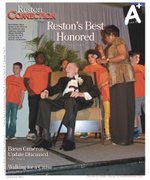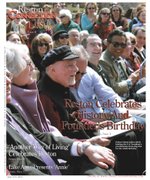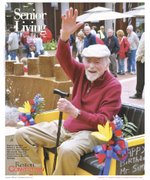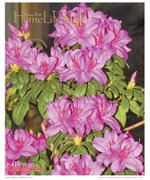 More Stories
In March 2014, 80 Reston homes sold between $1,065,000-$195,000.
Reston Home Sales: March, 2014
Children's Adaptive Team Sports reinforces and praises with soccer and trophies.
Children with special needs can sometimes feel like they are not a part of a community. CATS - which stands for Children's Adaptive Team Sports - helps these kids feel like real winners by putting them on their own basketball and soccer teams. "We've had some parents who were emotional and said they thought they'd never see their son play on a soccer team," said founder and CEO Margarita Benavides. "Eighty percent of parents said there were improvements on motor skills or attention."

Reston 2020, residents debate county plans for local park.
The Reston Citizens Association met with concerned residents to address possible changes to Baron Cameron Park last week. The changes, which are a scheduled update of the park, were discussed and debated at the April 7 meeting at Buzz Aldrin Elementary School. "What we want you to do is think about what's missing, what's not there," said Reston 2020 co-chairman Terry Maynard. He explained some of the changes - adding a picnic pavilion, restrooms, a larger trail network and additional parking - among other additions. Fairfax County also included alternative plans that included an indoor recreational center.
If you are looking for a unique location to hold a sales meeting that's not far from your Arlington, Alexandria, or Ballston office, think World of Beer. The tavern that's best known for after-work socializing and live music on weekends, is now offering meeting space and teleconference so companies can conduct online training or other web-based events for its employees. "We are a great place for off-site meetings," said Evan Matz, owner of World of Beer at 901 North Glebe Road in Ballston. "With little notice, CEOs and managers can reserve a separate room equipped with our IP-based video and wall monitor systems. It's a perfect place to hold working lunches."
Michael DiBacco, 46, of Reston, died at home on March 27. He was surrounded by family and friends after enduring a seven month battle with pancreatic cancer. Born Oct. 19, 1967 in Asheville, N.C., his family moved to Herndon in 1980. After graduation from Herndon High School in 1986, Michael attended Embry Riddle University, where he was a member of the Lambda Chi Alpha fraternity, Wesleyan University, and Old Dominion University.