Wed

Thu

Fri

Sat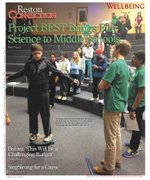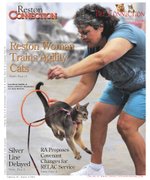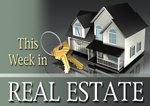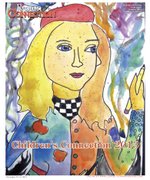 More Stories

Despite delay work at Reston station continues.
In February, Metro authorities with the Metropolitan Washington Airport Authority (MWAA) released a statement that key criteria had not been met by Dulles Transit Partners (DTP), who submitted their notice of "substantial completion" to MWAA on Feb. 7.
Great Falls Writers Group: Evening with the Authors.
A local author is planning to put the story of her life on the silver screen. Sixty-one-year-old Mindy Mitchell of Reston is writing a screenplay based on her book, "Lube of Life: A Tribute to Sex, Love and the Pursuit of Happiness in the Boomer Age," which she released last year along with her co-author, 63-year-old Edward Land of Hampton, Va. "The content [and] energy contained in our book, 'Lube of Life,' would adapt easily to film: a comedic yet poignant tale of late-in-life love," said Mitchell. "A 'When Harry Met Sally' all grown up."
As one who has worked on human rights issues for many decades, I am excited about the positive changes that are occurring at such a rapid pace in laws and in peoples' attitudes about sexual orientation, especially same-sex marriage. Most of the people I talk to under age 30 don't understand why this is even an issue. Unfortunately because of some of my colleagues in the legislature, action by federal courts will be necessary to bring about changes in the law. As time passes there will continue to be residual harsh and discriminatory feelings on the part of a minority who cling to the past as there has been with every advance in civil rights, but most will look back in bewilderment over what people were thinking in refusing to grant the same rights to all people.

Professional a cappella singers preform at South Lakes High School.
For three days at South Lakes High School in Reston, the music of the human voice was celebrated with the sixth annual SingStrong International Charity A Cappella Festival. This event featured five concerts, an auction, and over a dozen classes and coaching sessions from professional musicians.

Fathers and daughters enjoy special night at Herndon Community Center.
The evening of Saturday, Feb. 1, Herndon Community Center was host to the 6th annual Father Daughter Dance at the gymnasium room. Operating the DJ table was Aaron Hahn, owner of Basement Media Productions. The focus of the event was dance to popular music. Songs ranging from "Cotton Eyed Joe" to "Gangnam Style" were broadcast during the night. Appetizers and drinks were also served.