Mon

Tue

Wed

Thu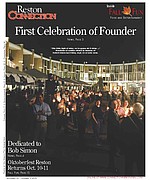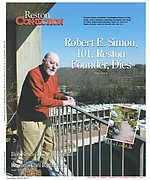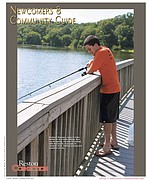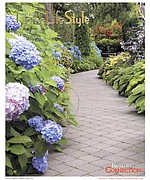 More Stories
In August, 2015, 108 Reston homes sold between $1,500,000-$110,000.
Reston Home Sales: August, 2015

Beloved Herndon High School Latin teacher Christine Sleeper, who died Feb. 15, 2015 at 98, kept a Trojan Horse in her Herndon High School classroom and the Latin word "gaude" on her license plate.
Mary Tindal Rainey - geophysicist, nature lover, sports enthusiast and artist – passed away on Aug. 17, 2015 after a year-long battle with pancreatic cancer.

Reston founder's legacy remains immortal.
Paul Hartke invited Bob Simon on his pontoon boat on Lake Audubon when Simon was in his 90s. "He stood on the back of the pontoon boat and we revved the motor and he beamed, 'This makes you feel like a kid.' That's what kept him going I think.'"
Virginians can access state government programs and services through a single internet portal, www.virginia.gov that is nationally recognized as one of the best among the states.