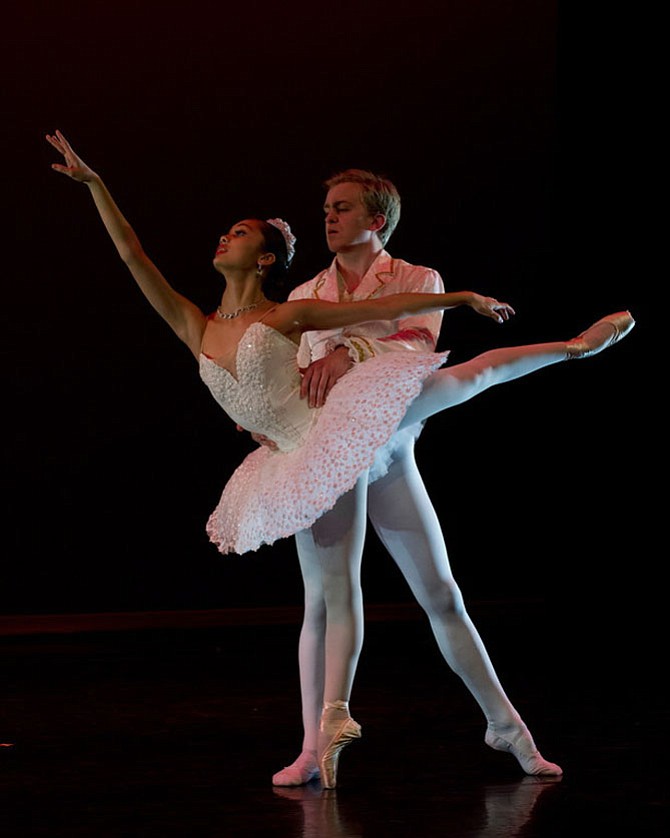 Friday, Feb. 13 the CBT had a show at Reston Community Center. CBT provides the highest caliber of training and coaching opportunities to prepare young dancers for a career in the performing arts as well as provide classes to dancers of all ages and levels in the community.
Stories this photo appears in:

Classical Ballet Theatre wows audience with choreography.
At Reston Community Center, the Classical Ballet Theatre (CBT) presented "An Evening with Classical Ballet Theatre" on Friday, Feb. 13. The show was a combination of both contemporary and classical ballet, and included original choreography by guest artists and CBT faculty as well as audience favorites.