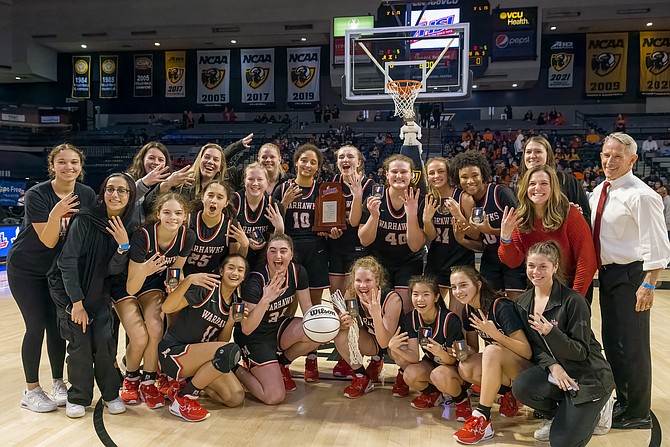 The Madison Warhawks and the Manchester Lancers took to the hardwood for the Virginia Class 6 State Championship at Virginia Commonwealth University. The Warhawks won the state title the previous 3 years. 
Madison would jump out to an early 12-6 advantage after the first eight minutes of play. 
The Lancers were not to be intimidated as they would outscore Madison 14-9 in the 2nd quarter. 
With Madison leading 21-19 at intermission the game was still up for grabs. At the nod of the 3rd quarter the Lancers were able to pull, within a point 32-31 with 8 minutes to play in regulation.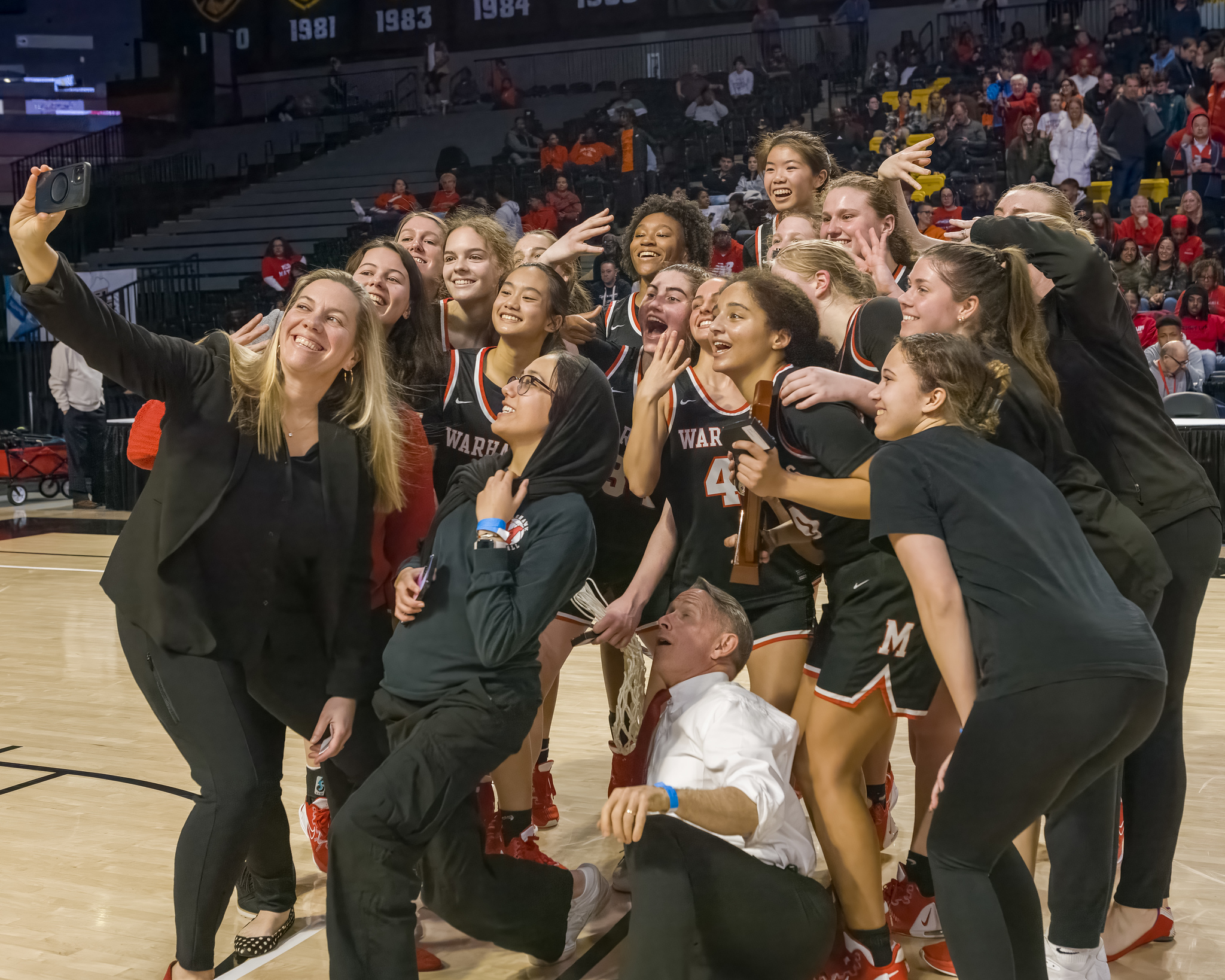 In the 4th quarter Manchester was able to outscore Madison 13-12, sending the game to overtime tied at 44. 
In the closing seconds of OT Madison's Kayla Dixon would drive the lane and find teammate Stella Gougoufkas, who made the shot and was fouled. Gougoufkas would make the free throw and Madison was victorious 49-46 to finish the season (25-4) and winning their 4th consecutive Class 6 State Basketball Championship. Manchester ends the season (22-6). Kayla Dixon led Madison with 20 points; Avery Griepentrog, 12; and Stella Gougoufkas, 11. Manchester out rebounded Madison 46-33. Madison turned the ball over only six times to Manchester's 15.