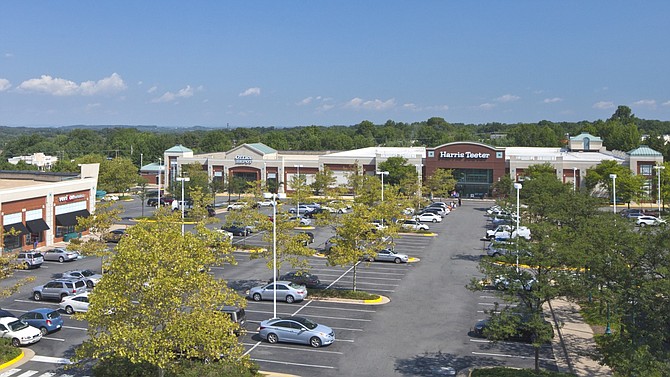 Barnes & Noble announced on Tuesday, Feb. 7, that its newest store will open in late spring or early summer at 11816 Spectrum Center in Reston. This is where Office Depot was formerly located and the site is next door to the Harris Teeter grocery store. The new Barnes & Noble will occupy a 28,000-square-foot space and house a Barnes & Noble Café.
"This will be the largest new store we've opened in the last 10 years. We do so with a brand-new design," said a Barnes & Noble spokesperson. "We are so excited about bringing a fantastic bookstore back to Reston. Our booksellers are hard at work curating the right assortment for our Reston customers," she said.
Nothing beats the experience of browsing a bookstore in person. Customers are drawn to the glossy book covers with their eye-catching large text and images. It entices them to take the books off the shelves, read the inside jacket, and add them to the shopping bag.
Barnes & Noble will be a major tenant in the Spectrum shopping center. "Spectrum is such an important part of Reston Town Center, and Barnes & Noble was a beloved store years ago," said Reston Town Center Association executive director Robert Goudie. "I know that residents will be just delighted to see it returning, great credit to Lerner, and maybe it's a hopeful sign that rumors of the book's demise have been greatly exaggerated," said Goudie.
Barnes & Noble CEO James Daunt had a similar thought. "The tide has turned for real booksellers, with both Barnes & Noble and independent booksellers opening new stores at an unprecedented rate after well over a decade of declining numbers," said Daunt. "The return of Barnes & Noble to Reston exemplifies this success."
"It will be dramatic to build across 28,000 square feet in our new Reston store," says Amy Fitzgerald, vice president of Stores at Barnes & Noble.
Customers can stay up-to-date on the opening by following the handle @bnrestonva on social media.