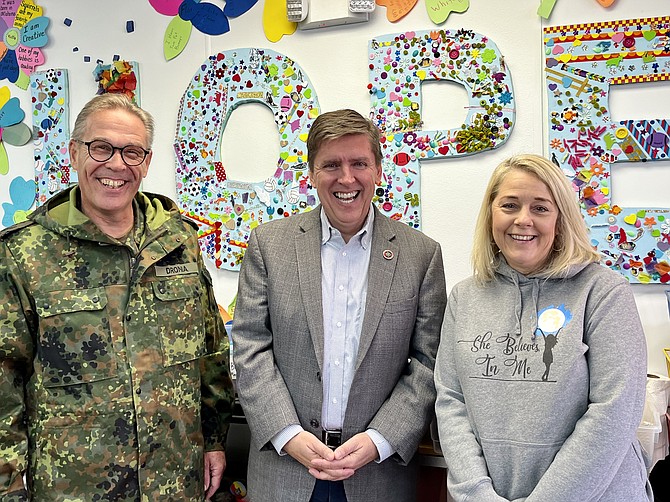 The fragile finances of some Herndon, Reston, Oakton, and Centreville families received support on Saturday, Nov. 19 compliments of the nonprofit organization, She Believes in Me. With the help of the charitable organization, these families struggling to make ends meet will not face the tough decision about whether to put holiday food on the Thanksgiving table or pay for necessities like housing and healthcare.
Renee Gorman is a school counselor at Hutchison Elementary School for the Fairfax County Public Schools and the group's founder. "We're serving over 200 families today with holiday meals — a lot of families," Gorman said. While some families had transportation and arrived to pick up their holiday meals, others could not get to the distribution site in downtown Herndon, so volunteers helped. "Community members are going to the doorsteps of the most vulnerable, bringing Thanksgiving meals," she said. According to Gorman, school counselors helped identify the families.
Colonel Jörg Dronia, the commander of the German Armed Forces Command in Reston on Sunrise Valley Drive, helped load boxes into vehicles with other service member volunteers.
"I've been here for about a year. We have a habit back in Germany that when you are somewhere in the command function, your headquarters gets in touch with the local authorities. You ask what your areas of need are," said Dronia,
"I'm just amazed at what is going on here and how you perform to help those who need it," Dronia said.