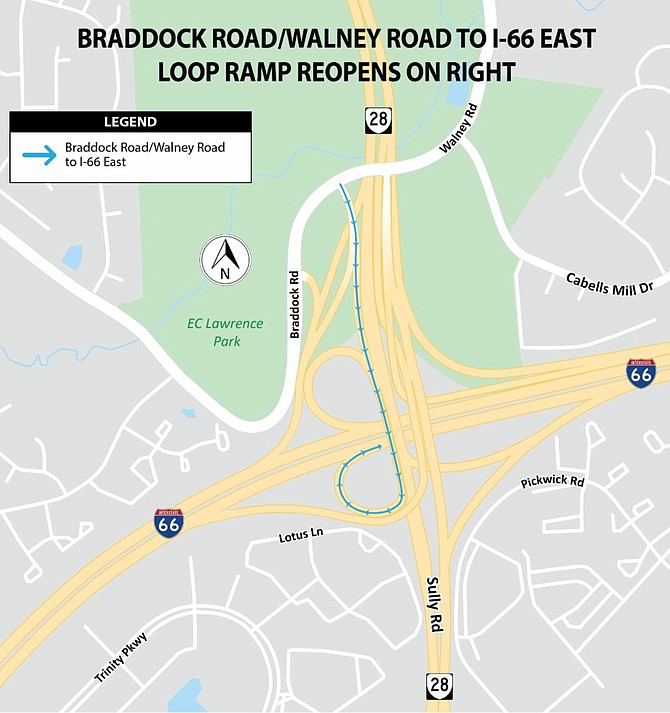 The right-side loop ramp from Braddock and Walney roads in Centreville to I-66 East is scheduled to reopen this week as part of the permanent traffic pattern at the I-66/Route 28 Interchange. This change is part of the Transform 66 Outside the Beltway Project.
Drivers traveling on the ramp from Braddock Road/Walney Road to eastbound I-66 will stay to the right and cross over I-66, then use the right-side loop ramp to reach I-66 East. Motorists in the Route 28 South through-lanes will continue to stay to the left to access the current, left-exit ramp to I-66 East. 
All work is weather dependent and will be rescheduled if inclement conditions occur.
More like this story