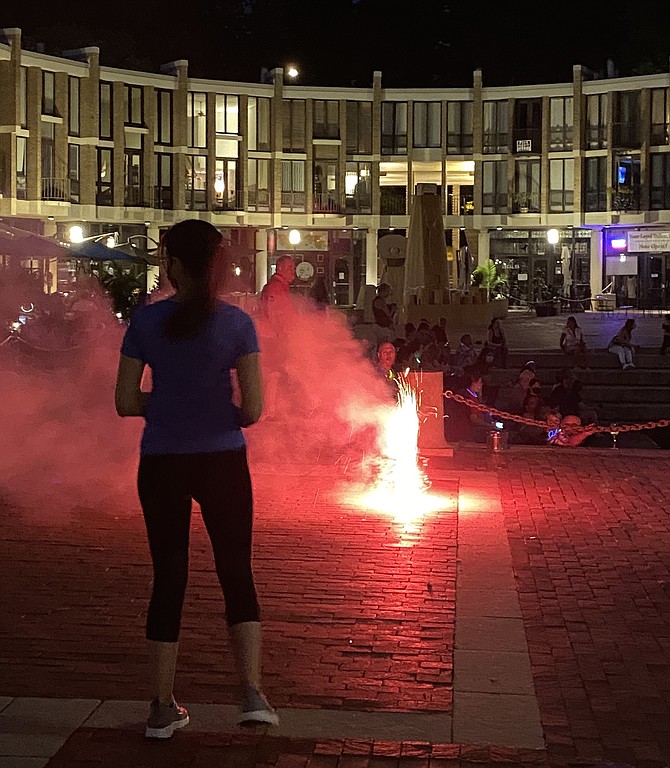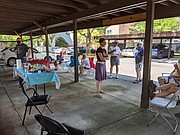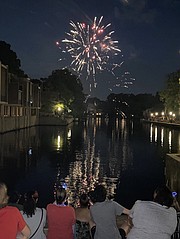 Official Fourth of July festivities around Reston may have been canceled for Independence Day 2020, but homegrown activities continued. Despite the State of Emergency in effect indefinitely for Virginia in response to COVID-19, people gathered.
Neighbors on Link Drive near Hidden Creek Country Club began their fun mid-day celebration with a socially distanced picnic. "We made the best of the holiday with the traditional hot dogs, soda, and chocolate brownies shared with neighbors under the carport on Links Drive," said Margot Lebow.
Families and friends congregated at Lake Anne Plaza in Reston throughout the day to eat and play in the spacious outdoor environment. As evening neared, parents opened bags they had brought along and handed their children neon sparklers. They and others set off ground fountains that lit up the plaza spewing colorful sparks. And everyone waited for fireworks -- rumored, not advertised, to be blasted from private boats floating in the reservoir.
A few minutes after 9 p.m, the first aerial firework whistled, and the sky lit up. For the next 30 minutes, Lake Anne in Reston returned to normal.