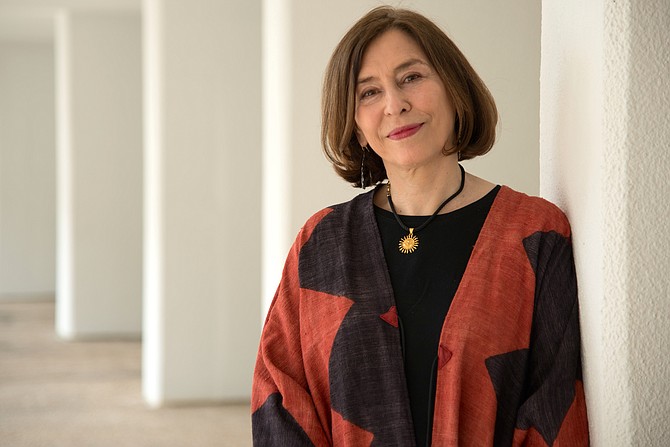 An extraordinary evening awaits as Azar Nafisi, the Iranian American best-selling author of "Reading Lolita in Tehran: A Memoir in Books," shares her clear and distinct observations with CenterStage guests.

Nafisi will have a conversation about her life during and after the Islamic revolution in Iran. Her presentation will be about the formidable work she took on guiding young women into the power of great literature.
Beyond "Reading Lolita in Tehran" Nafisi will have a conversation about her newer works including "The Republic of Imagination: America in Three Books." It is a memoir about the importance of three key American works of fiction and imagination.
"In literature there is amazing hope even in frightening darkness," said Nafisi. Reading literature can be "an exercise in freedom and self-realization."
In "Reading Lolita in Tehran," Nafisi wrote that during her years in Iran, literature was "a critical way of appraising and grasping the world — not just our world but that other world that had become the object of our desires."

At CenterStage, Nafisi will not just speak from her books, but will provide her personal experiences with the "free market of ideas; the need to have exchanges and be curious…to explore what we don't know. For we need to know our friends and enemies."
For those less familiar with "Reading Lolita in Tehran," published in 2003, it is an account of Nafisi while living in Iran as the Islamic Revolution had taken hold. More so, it is about Nafisi bringing together seven female university students to read certain works of fiction with great personal risk.
Nafisi and her students studied Nabokov's "Lolita," F. Scott Fitzgerald's "The Great Gatsby," as well as Henry James and Jane Austin. The books studied and discussed were about love and loss, freedom and curiosity, beauty and harmony, as well as the intersections between the personal and the political.
What relevance did such literature have in Nafisi's risk-taking gamble? It was worth the risk for her seven students "to experience the freedom and value of the imagination. For despite all the limitations they connected through works of the imagination."
Nafisi left Iran in June 1997. She now lives in the United States. In her 2014 "The Republic of Imagination" Nafisi further keyed on how great literature helps to shape one's identity. For Azar Nafisi, literature has "transformative powers." She will share that at CenterStage.
Where and When
Reston Community Center presents Azar Nafisi, author of the best-seller "Reading Lolita in Tehran," at Reston CenterStage, 2310 Colts Neck Road, Reston. Event on Wednesday, Nov. 6, 2019 at 8 p.m. Ticket Price: $15, Non-Reston Ticket Price: $20. Call: 703.476.4500 or visit www.restoncommunitycenter.com. Note: Copies of Azar Nafisi's books will be on sale prior to and after her presentation; and she will sign them.