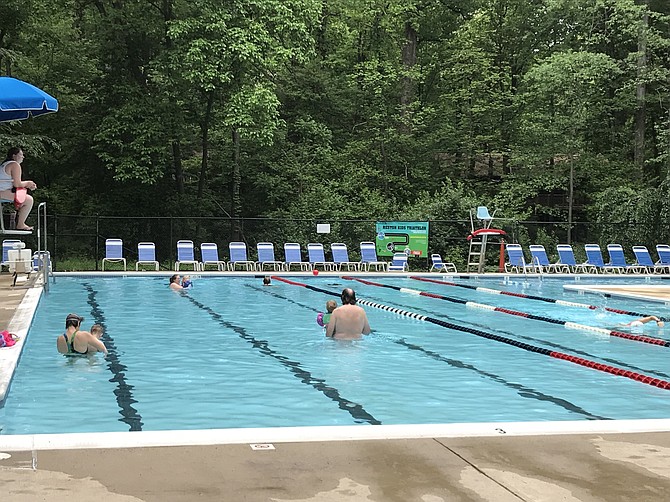 Reston Association announced two of its fifteen pools opened last weekend for Season 1, May 12-May 25. The first is the North Shore Heated Pool and Spa at 11515 North Shore Drive. Parking is available only on North Shore Drive. The pool features a spa, wading pool, and ADA ramp to the pool deck, ADA hydro lift chair into the main pool, a shaded upper deck with picnic tables, Lake Anne Plaza and tennis courts. Lap lanes measure 25 meters and are 3 to 11 feet deep. Weekend hours are 11 a.m.-8 p.m.Weekday hours are 1-8 p.m.
Ridge Heights is the second heated pool that opened May 12. It is located at 11400 Ridge Heights Road and offers a diving well, diving board, wading pool, and two large grass beach areas. Lap lanes are 25 meters in length and are 3 to 5 feet deep. Weekend hours are 10 a.m.-7 p.m. with weekday hours 1-7 p.m.
The other thirteen RA pools will open Saturday, May 26. Visit Reston Association weekly Newsletter, May 11, for more information on the pool schedule.
More like this story