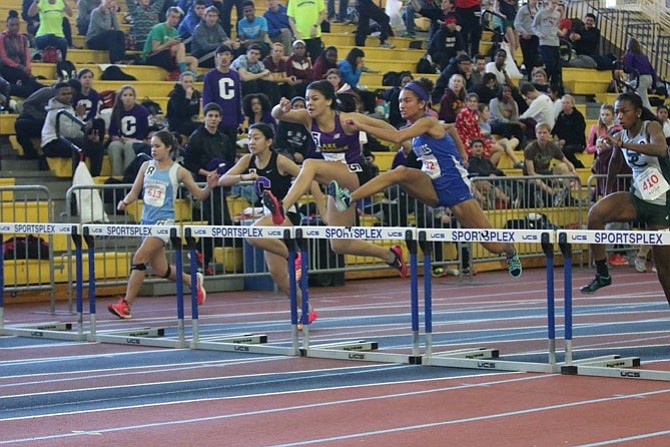 Reston — Devyn Jones, a senior at South Lakes High School, has signed a National Letter of Intent with the Air Force Academy.
Jones, a member of the SLHS track team, is the defending region championship in the 55 meter hurdles and was fourth in that event at last year's indoor track and field 6A state championships. She's the school-record holder in the all of the girls' hurdle events: 55 meters (8.40), 100 meters (14.52), 300 meters (45.86) as well as a member of the school record Sprint Medley relay team.
She's the two-time defending Liberty Conference outdoor track champion in the 100-meter hurdles and received letter honors three times in both indoor and outdoor track.
Among her track and field achievements thus far at SLHS, Jones won the long jump at the outdoor conference championship last spring and finished second in the same event during the indoor season. She won the event during the 2015 indoor season; won the 55 meter hurdles at the Liberty Flames Invitational, the Liberty Elite Meet and finished second at the Ocean Breeze Freedom Games in New York last season; she is a member of the two-time defending Conference indoor champion 4x400 meter relay team, and a member of the 2015 team that finished second in the state.