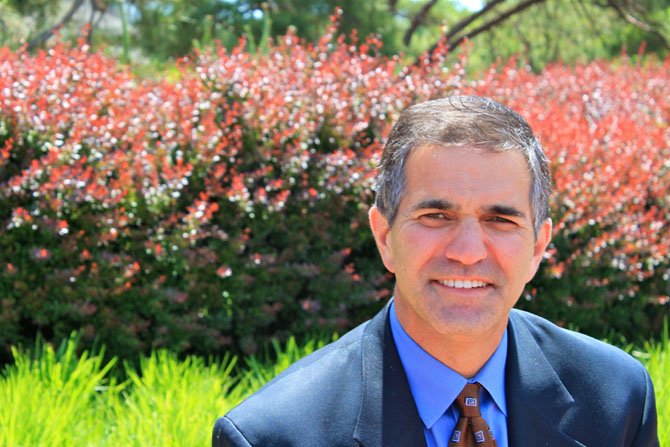 Dean Klein truly believes homelessness can be eradicated.
The Director of Fairfax County Office to Prevent and End Homelessness will be one of the A. Heath Onthank award winners for his work with the county.
"I come from a family with a long line of social workers and was exposed at a young age to the importance of helping people in need."
The Onthank winners -- Klein, Department of Transportation's Tom Biesiadny and Office of the County Attorney's Cynthia Tianti -- will be presented their awards on June 17.
According to the county website, the award is to "grant recognition for accomplishments of outstanding worth in advancing and improving public service in the Fairfax County Government and School System by an individual county employee."
Since Klein took the director position in 2009 - when the department was created - the homeless population has been reduced by more than 30 percent.
"We've been able to significantly reduce the number of people who are literally homeless in our county," he said.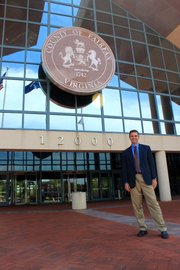 Klein has not always wanted to be a social worker, he said. He graduated from Ohio State University with a Bachelor's degree in journalism and advertising. Although his family is from Cleveland, he moved to Washington D.C., where he received a Master's degree in social work from Howard University.
"I always found the D.C. area to be very exciting and thought it would be a good opportunity to live here," he said.
Before his work with Fairfax County, he was the senior community relations manager for the Freddie Mac Foundation, where he oversaw the company's Stable Homes Stable Families portfolio.
He said the county was successful in reducing the number of homeless residents because of the partnerships with other organizations, like Cornerstones.
"I'm really proud of the level of collaboration in our community," he said.
Michael O'Reilly, Chairman of the Fairfax-Falls Church Partnership to Prevent and End Homelessness board, said the collaboration between the county and other organizations can be traced right back to Klein.
"Dean's ability to work with so many different partners in so many areas has allowed us to become a much more unified force to impact homelessness," said O'Reilly. "We have much work to do and I am confident that having Dean as a leader of our team will help us achieve even greater success in the future."
Many others, including U.S. Rep. Gerry Connolly (D-11), are happy to see Klein being recognized for his work with the county.
"Since the Board of Supervisors created the Office to Prevent and End Homelessness during my tenure as Chairman, Dean has taken the lead with the nonprofit, business, faith-based communities and county agencies to implement our 10-year Plan to eradicate homelessness in Fairfax County," Congressman Connolly said in an email. "Under Dean's leadership, Fairfax has made tremendous progress in reducing the local homeless population and putting people back on the path to self-sufficiency through our network of shelters and support services. Fairfax was one of the few jurisdictions nationally to have its homeless population decrease during the Great Recession."