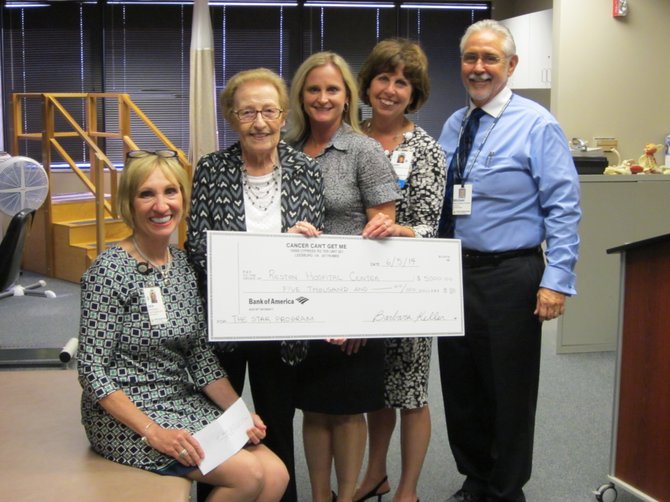 At an open house event earlier this month, Reston Hospital Center's Ann B. Rodriquez Cancer Center announced its STAR Program Certification from the Massachusetts-based Oncology Rehab Partners, leading experts in the field of survivorship care. Reston Hospital Center is leading the way by offering excellent cancer rehabilitation services to its patients by becoming STAR Program Certified.
The STAR Cancer Rehabilitation Program at Reston Hospital is now uniquely qualified to offer premium cancer rehabilitation and survivorship services to people who suffer from the debilitating side effects caused by cancer treatments.
To receive its certification, Reston Hospital implemented the STAR Program which involves training clinicians and focusing on improving patient care outcomes. The healthcare services offered by the STAR Cancer Rehabilitation Program are covered by most insurance providers, including Medicare, and will be offered to patients by a knowledgeable and sensitive medical staff that is specially trained to work with survivors of all forms of cancer.
Specialty caregivers from a pool of disciplines—including physicians, physical therapists, occupational therapists, speech therapists, dieticians, mental health professionals, and others—will work together with each patient on a personalized rehabilitation plan to increase strength and energy, alleviate pain, and improve daily function and quality of life.
The STAR Program is a best practices multidisciplinary cancer rehabilitation service-line model that improves patient care. STAR Program Certification provides healthcare facilities and clinicians with the tools (education, training, evaluation and treatment protocols, and outcomes support) to develop and deliver state-of-the-art cancer rehabilitation services to survivors who suffer the side effects and after effects of treatments – whether they are in remission, living with cancer or cured. All of the services integrated in the STAR Program, including physical therapy, occupational therapy, speech therapy, mental health counseling, and consultations with rehabilitation medicine physicians (physiatrists), are typically covered by health insurance.
Learn more at www.OncologyRehabPartners.com.
For more information about Reston Hospital Center visit www.restonhospital.com.