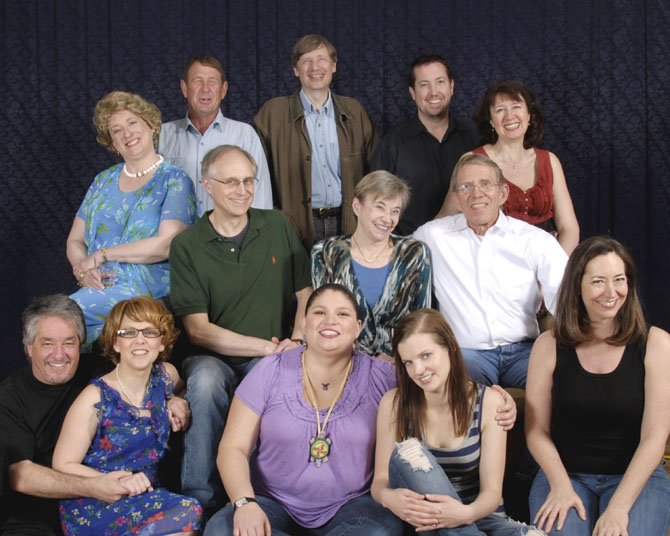 "With rich, memorable characters, a dark comedy about family members challenging each other" will drop in at Center Stage, said Andrew JM Regiec, director of "August Osage County." Complete with unforgettable family members living a very unique family life style the show is "fodder for how people communicate with each other with quite unexpected manners."
Written by Tracy Letts, "August Osage County" was the 2008 Pulitzer Prize winner for Drama and 2008 Tony Award winner for Best Play. It is frank, written for mature audiences.
The setting is modern day Oklahoma: a large country home. The story centers upon the middle-class Weston Family; a multi-generation family with its own full share of discord, secrets, abrasiveness, addictions, quick tongues and loads of comic touches reveling much.
Reston Community Players Director Regiec has put together an ensemble cast of 13 that spans many ages and much experience. "While the particular situations in the show may seem unique, the play really is about universal situations. It is about how we learn to recognize and then push the buttons of those we know."
During a recent interview, Regiec made connections between Lett's "August Osage County" and the "story building" playwriting of Tennessee Williams. He mentioned how both playwrights take on "the inner workings of a family and their struggles, making them fascinating."
Mary Suib, a veteran of area professional and community theater is the Weston mother, "a woman of great extremes, with intense strong feelings built upon the tremendous frustrations she has experienced over her life." For Suib, what is most unique is that her character's "frustrations just burst out of her, she has no filters to stop her."
Where and When:
Reston Community Center, Center Stage Theater, Hunters Wood Village Center, 2310 Colts Neck Road, Reston, Virginia, 20191. Performances: April 27 – May 12, 8 p.m. on Fridays and Saturdays 2:30 p.. Matinee on May 6. Tickets: $15-$18. Phone 703-476-4500 or visit: http://www.reston...">www.restonplayers.... Note: contains frank family melodrama laced with bitter comedy, sexuality, profanity, and mature themes. Not recommended for children under 13.
Mark J. Yeager, with 25 years of acting experience, plays the patriarch of the family. For Yeager, his "character has real personality, a cerebral sort who gets wrapped up in his words, speaking with a dry, almost arrogant humor." His role sets off the evening with a monologue which "must grab the audience's attention so that he matters when others speak about him throughout the play."
Barbara Fordham is cast as one of the Weston's three daughters. Hers is "a tough character, wicked funny. She is part of a family that cannot filter themselves when they speak." Fordham said "we all keep and use secrets in our families; whether families by blood, choice or chance. People will be able to relate to this show."