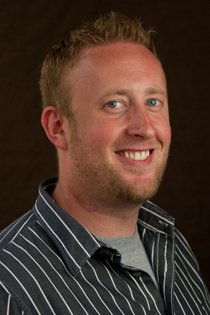 Jon Roetman is an award-winning sports editor with The Connection Newspapers. He joined the company in August 2009, covering Alexandria, Mount Vernon, Arlington and Potomac, Md., and now contributes to coverage in Burke, Springfield, Fairfax and Fairfax Station, as well.
Roetman joined The Connection after more than three years at the Hobbs News-Sun, a daily newspaper in Hobbs, N.M., where he covered high school and small college sports. The News-Sun promoted Roetman to sports editor after two months as a sportswriter.
The Portland, Ore., native graduated from the University of Oregon in 2005. He contributed to the student newspaper, the Oregon Daily Emerald, as a freelancer or staff writer for three years, including covering the football and men's basketball teams.

Recent Stories
Seahawks hang tough against defending state champ.

Rosner hits three-run homer to help Seahawks beat Warhawks.

South Lakes pitcher Josh Taylor shut down the Patriots lineup for most of the evening, with 12 strikeouts during his complete game two-hitter.

W-L boys' soccer, Robinson girls', boys' lax among teams competing for titles.
The 6A state championships are being held today at Robinson and Lake Braddock.
Seahawks advance to 6A North region semifinals.
The South Lakes softball team defeated South County 2-0 in eight innings on May 26.

Seahawks beat Yorktown in Conference 6 tournament final.
The South Lakes boys' lacrosse team beat Yorktown on Friday to win the Conference 6 title.

Warhawks hurler strikes out 21 in 2-1 victory over Seahawks.
The Madison softball team defeated South Lakes 2-1 in 10 innings on Friday.
Seahawks beat defending state runner-up Madison.
The South Lakes boys' soccer team beat Madison 1-0.
Hornets beat Seahawks 2-0, improve to 5-1.
Herndon pitcher Antonio Menendez threw a no-hitter against South Lakes

Langley makes nine 3-pointers against South Lakes.
The Langley boys' basketball team won the Conference 6 championship.