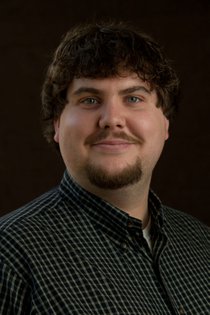 I am the community reporter for Herndon, Reston, McLean and Great Falls. I've been a reporter since 2007, starting as an intern at the Connection and I spent several years covering the military in the Washington, D.C. area.
As a child, I would go on vacations with a bag of clothes and an equal-size bag of books. After spending the first two decades of my life reading anything I could get my hands on, I turned to writing the words.
I grew up in the Herndon and Reston area and graduated from Virginia Tech in 2006 with a degree in English and a minor in History. After a brief stint as a teacher, I turned to journalism and have enjoyed telling stories through words and photographs ever since.
In my spare time, if such a thing exists, I enjoy playing guitar, watching NBA basketball and Elvis Presley.
In an area filled with small business owners, high-ranking government officials and everything in between, I am always looking to tell stories. If you as a community member think something is intriguing, then I want to tell the community at large the who, what, where and why in an informative and entertaining fashion.
Your stories are out there, and it's my job to bring them to light. If your family has an interesting history, your school or group is doing something noteworthy or someone you know makes you stop and think, "if only more people knew about this," feel free to drop me a line.
And if the person you know happens to be Wizards point guard John Wall, that would be super.
Recent Stories