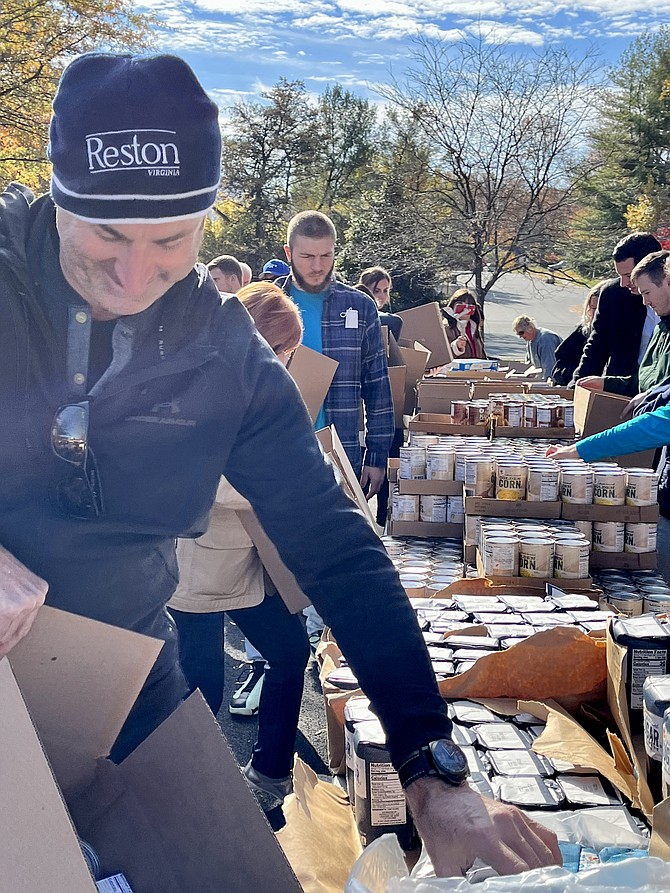 Scott Plank, CEO of War Horse Cities, one of Reston National Golf Course owners, walks down the Thanksgiving Day Food assembly line, carefully packing items for Cornerstones, but his box rips apart unexpectedly. Plank accepts the challenge with a smile, retrieves the items, and repacks a new box.
Stories this photo appears in:

Thanks to Cornerstones and their supporters.
Cornerstones