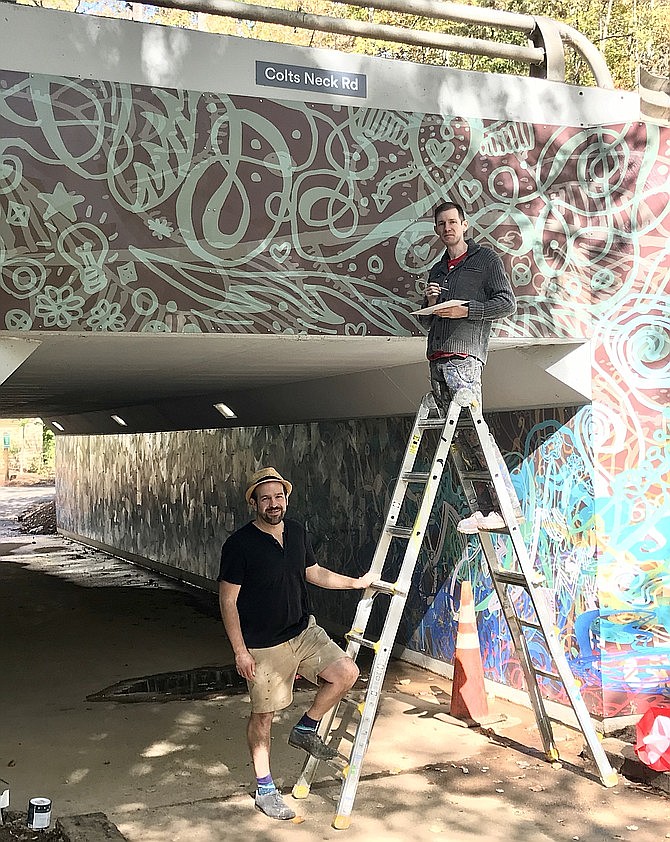 Artist Ben Volta talks with James Tafel Shuster as he paints panel edges to ensure color consistency in the massive Colts Neck Road underpass mural, a commissioned artwork in Reston. (File photo)
Stories this photo appears in:

People's Choice voting open.
Public Art Reston's commissioned mural, Thoreau's Ensemble, (2019) by Ben Volta, located at the Colts Neck Road underpass in Reston, is a Top 100 Finalist in the prestigious annual CODAawards.