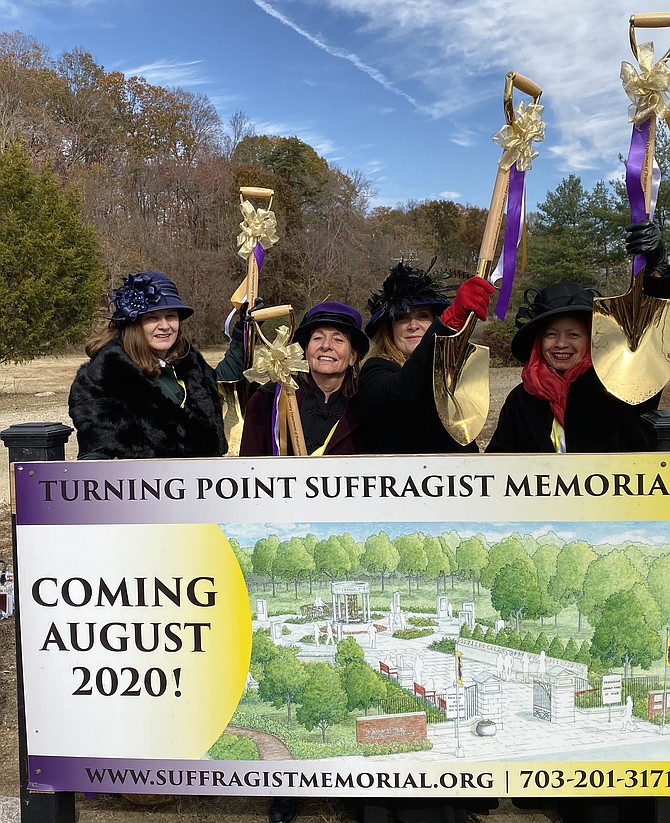 Dressed as American suffragists Alice Paul, Rose Winslow, Lucy Burns and Elizabeth Cady Stanton respectively, from left: Debbie Glaser of Woodbridge, Julianna Smith of Woodbridge, Michelle McCall of Herndon and Quinn Jones of Arlington hold up shovels used at the Turning Point Suffragist Memorial Groundbreaking at Occoquan Regional Park, Lorton, Nov. 14, 2019.
Stories this photo appears in:

Site in Lorton to mark women's struggle for right to vote.
.