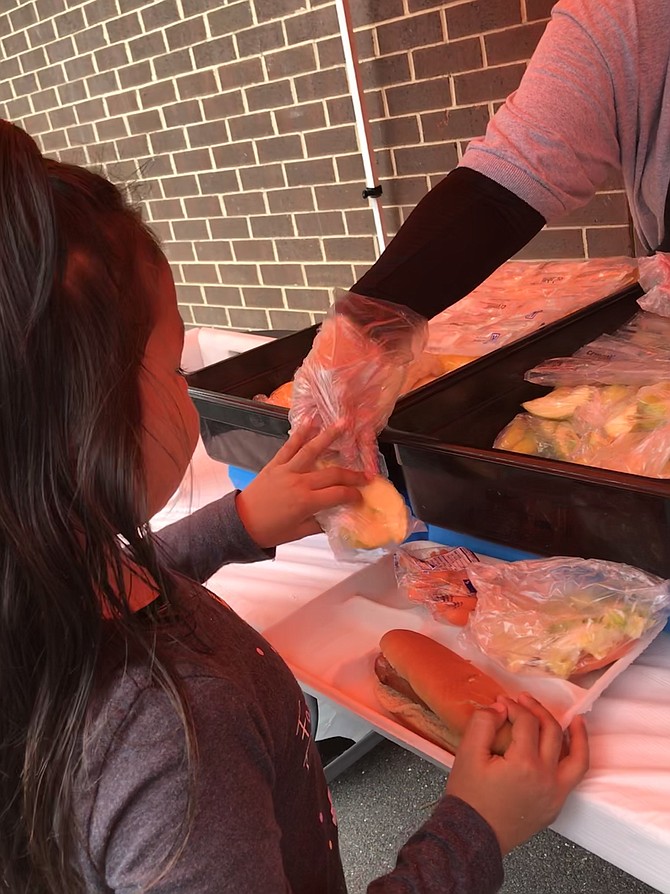 A child receives a no-cost meal at the Summer BBQ held at Hutchison Elementary School in Herndon, part of the 2019 FEEDS (Food for Every Child to Eat During Summer), a federally funded, state-administered program through the USDA's Summer Food Service Program.
Stories this photo appears in:
Programs provide consistent access to adequate food.
For some households in the community, summer vacation can mean food insecurity, as consistent access to adequate food is limited by a lack of money and other resources.