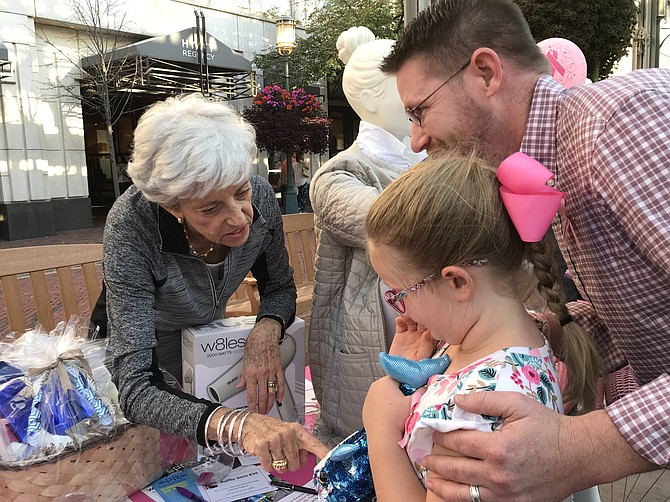 Reagan Crozby, 7, bids on a raffle item hoping to win it as a gift for her mother, Stephanie Stephens Crozby. With Reagan is her dad, Brian Crozby. "My wife is a cancer survivor, and she is in the show," he said.
Stories this photo appears in:

Proceeds benefit the Susan G. Komen Breast Cancer Foundation.