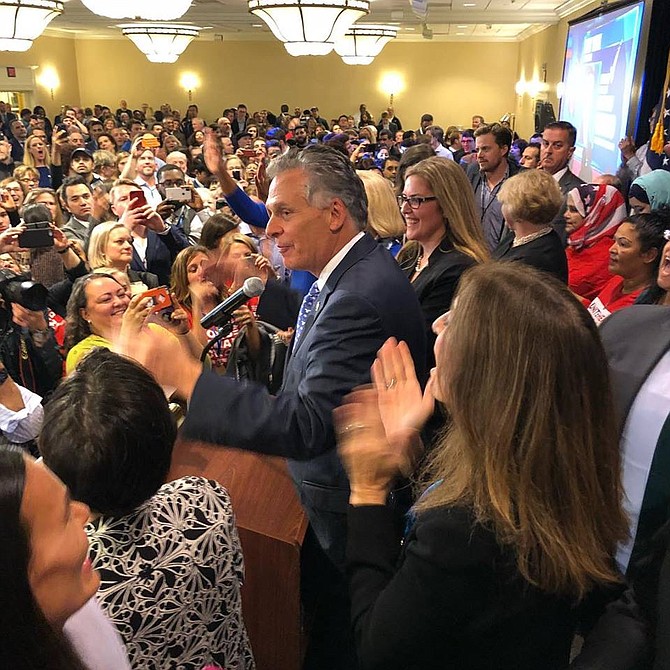 Former Gov. Terry McAuliffe speaks at Jennifer Wexton's celebration gathering.
Stories this photo appears in:

Region once had its own brand of Republicanism; now that seems almost extinct.
The loss of two-term incumbent U.S. Rep. Barbara Comstock (D-10) means Republicans are down to one lone elected official in Northern Virginia, Del. Tim Hugo (R-40). The blue wave that started last year unseating Republicans like Del. Jim LeMunyon (R-67) and Del. Bob Marshall (R-13) continued this year, when state Sen. Jennifer Wexton (D-10) was able to flip a seat that had been in Republican hands since a young military lawyer named Frank Wolf beat incumbent Democrat Joe Fisher back in 1980.