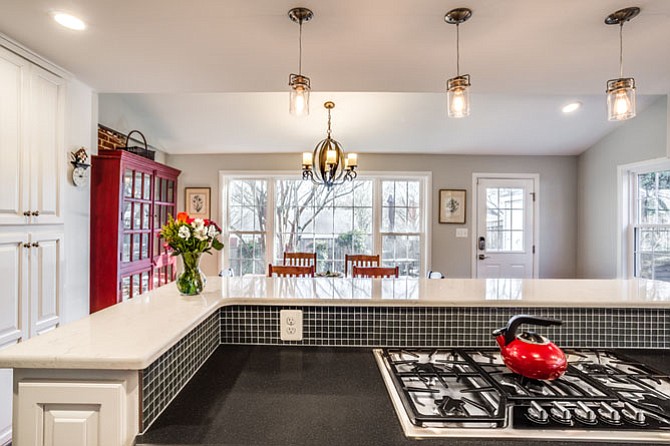 A vertical backsplash comprised of 1"x1" tiles reconciles the white Swanbridge counter and serving station with the black Cambria quartz surrounding of the cook's workstation.
A ductless mini-split system at the juncture of the new roofline linking the old sun room and original structure provides all the HVAC needed for an "open plan" that encompasses over 360 square feet of enclosed space. Designer Clemens says this heating and cooling solution has revolutionized the process of adding energy-efficient square footage to older homes.
Stories this photo appears in:

North Arlington residence open to public 11 a.m. to 2 p.m. March 24.