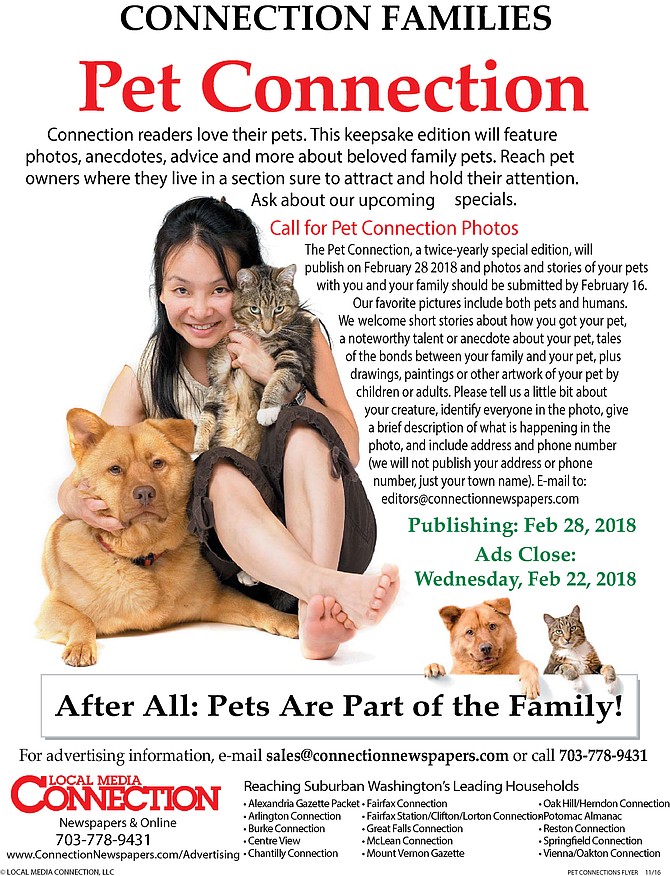 The Pet Connection, a bi-annual themed edition, will publish February 28, 2018. Call us at 703-778-9431 to learn about exclusive advertising options.
Stories this photo appears in:

Sponsored
We invite you to send us stories about your pets, photos of you and/or your family with your cats, dogs, hamsters, snakes, lizards, frogs, rabbits, or whatever other creatures share your home or yard with you.