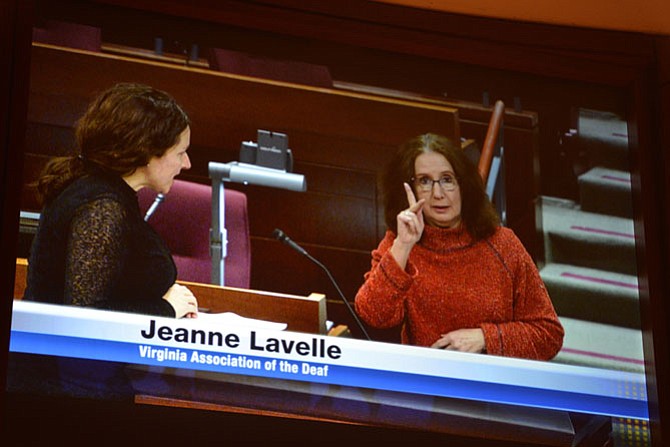 Jeanne Lavelle of Fairfax, with the assistance of interpreter Jessica Holt, addresses the Fairfax delegation to the General Assembly. Lavelle advocated for funding to ensure that deaf and hearing impaired children are not left "functionally illiterate" because they are not given the opportunity to learn language skills. "Many deaf kids leave high school with third and fourth grade literacy abilities … and not because they are not bright," Lavelle testified.

Stories this photo appears in:

Fairfax delegation to General Assembly hears from public before heading to Richmond.