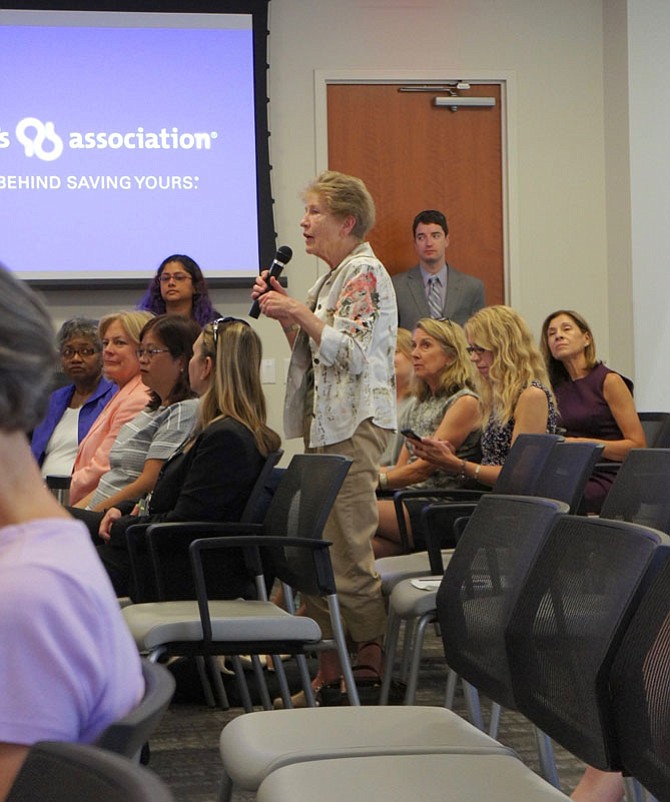 Catherine Bergstrom of Annandale relates the hospital experiences of her husband, who suffered from the disease. "It was a hospital … and they did not know how to deal with this condition or situation. We need to educate and raise awareness even to doctors and medical staff."
Stories this photo appears in:

U.S. Rep. Gerry Connolly hosts Alzheimer's Town Hall.