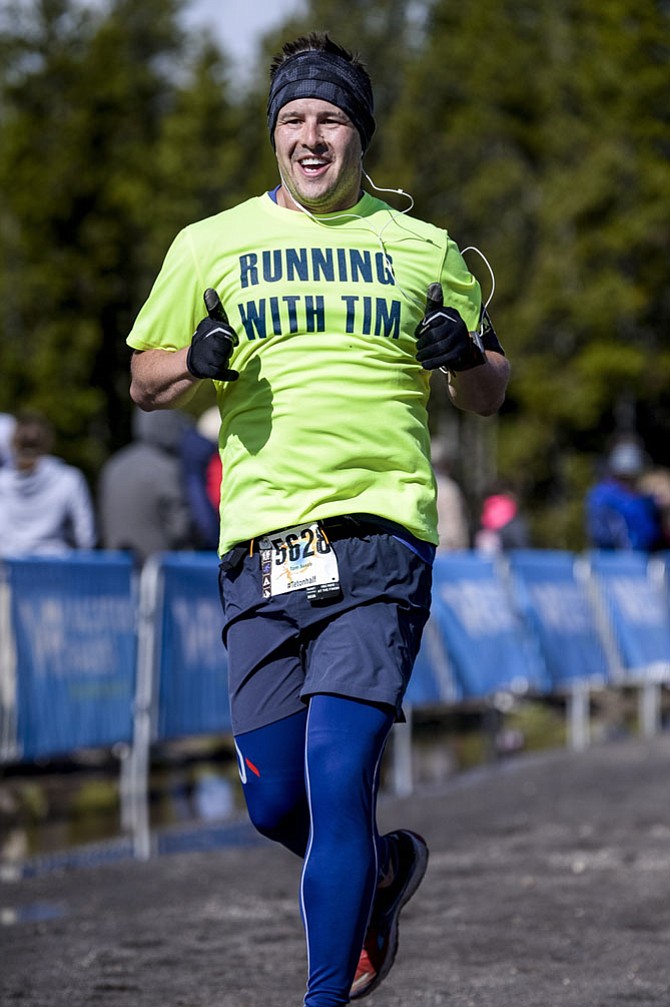 Tom Susco, Tim's older brother took up running after his brother's death, as a way to cope with his grief and to feel closer to Tim. "Tim was the runner in the family, not me." Tom is well on his way to his goal of running at least a half-marathon in all 50 states in Tim's memory.
Stories this photo appears in:

10th annual Reston race to promote organ donation and brain aneurysm awareness.