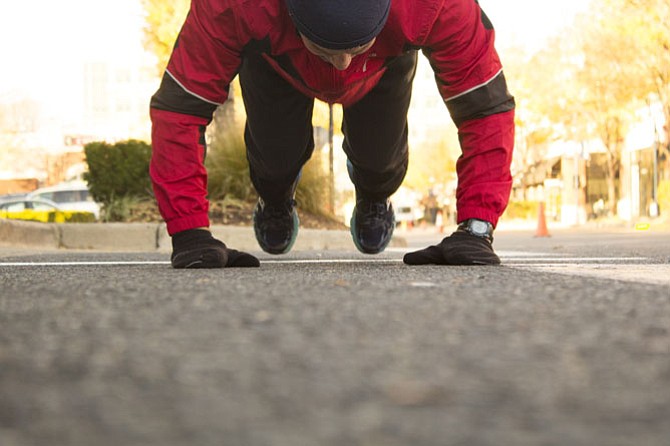 Christopher Scalia, 40, of Fairfax stretches before the race. He ran for his brother who serves in the Army and finished in 20 minutes and 46 seconds.

Stories this photo appears in:
More than 600 people from all over the greater Washington area braved 30-degree weather on Sunday morning to salute veterans and members of the military by running in Dominion Consulting's Third Annual Veterans Day 5K. "Just by getting vets out who have issues [post-traumatic stress disorder] gets them involved and gives them two hours or so to not think about those things," says Lynch, who is a veteran of the Air Force.