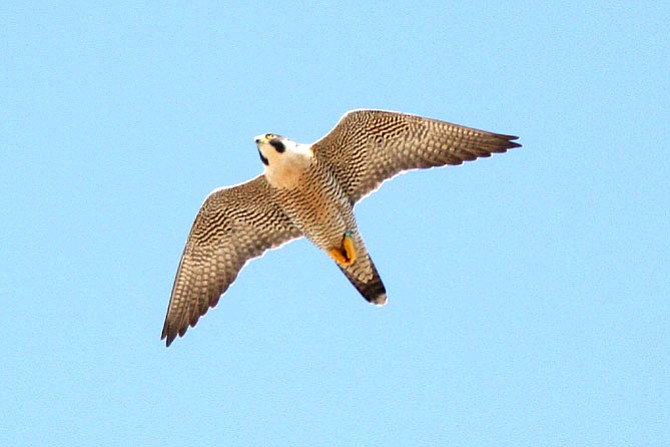 The male peregrine in the air in Reston: The falcons may remain in the Reston area for a short period of time, but after that will probably fly off to other locations in Virginia or elsewhere. It is possible that the adult falcons will return to the Reston area to nest in 2017.

Stories this photo appears in:

In June 2015, there was a mystery in Reston.