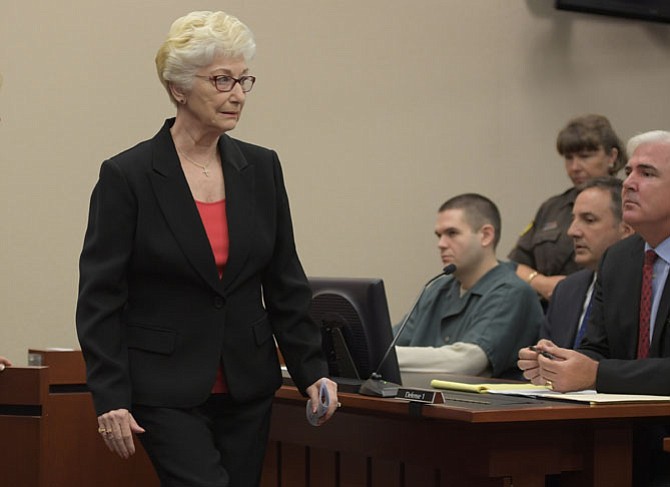 FAIRFAX VA, JUNE 24: Anne Geer, left, walks past Fairfax County police officer Adam D. Torres, 2nd left, after she read a statement to the judge for Torres' shooting of her son, John B. Geer to death as he stood unarmed in the doorway of his Springfield home in August 2013. Torres was sentenced today, he pleaded guilty to involuntary manslaughter in April. Photo made at the Fairfax County Courthouse in Fairfax VA, June 24, 2016. (Photo by John McDonnell/Pool/ The Washington Post)
Stories this photo appears in:

Torres released five days following sentencing due to time already served
For the first time in its three-quarters of a century in existence, a Fairfax County Police officer has been convicted and sentenced after an officer-involved shooting death.