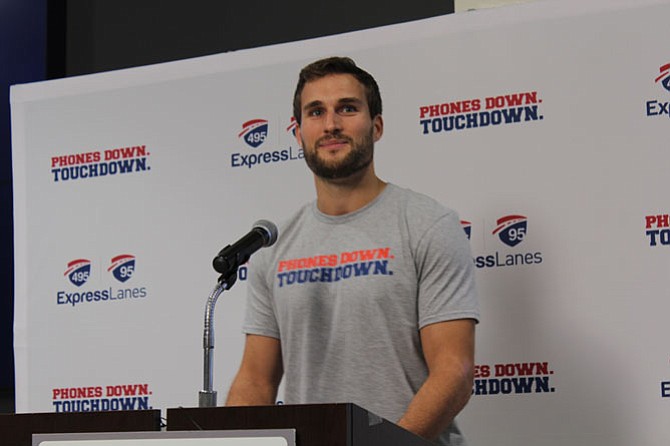 Washington Redskins starting quarterback Kirk Cousins answers questions from the media during a press conference for the campaign's kickoff on Nov. 29. Drivers who share the "Phones Down. Touchdown." graphic on social media with the hashtag #PhoneDownTouchdown will be entered to win a month of free travel on the 495 and 95 Express Lanes.

Stories this photo appears in:

Redskins' quarterback urges region to put phones down while behind the wheel.
"If I get sacked in a game, I can get back up and move onto the next play — for the most part," he said. "But when you text and drive, you might not get back up."