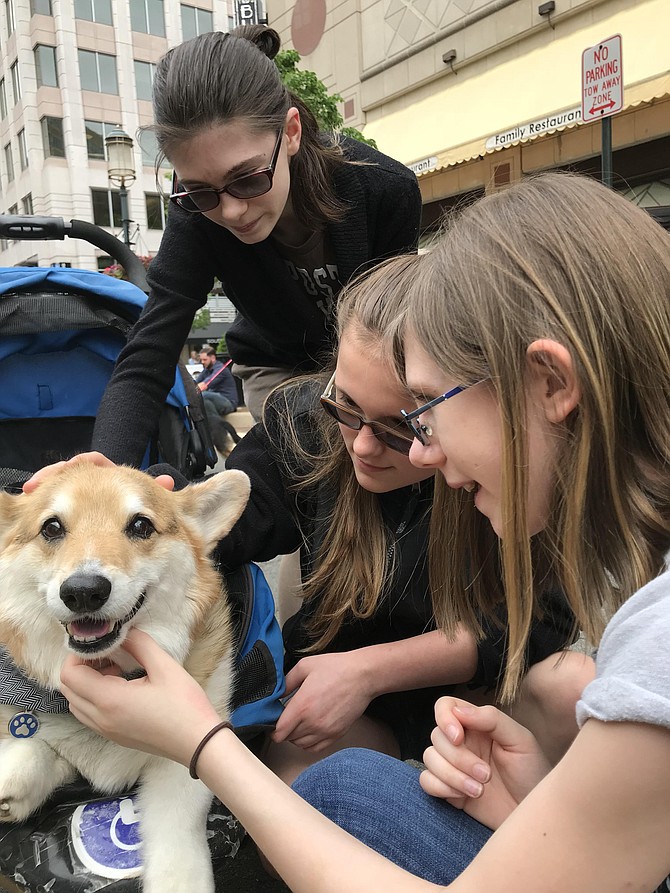 (From left) Autumn, Michelle, and Bella Smith pet Tony-2-Toes, a Corgi owned by Amy Apple of Vienna. Apple explained she got her dog as a rescue 14 years ago. "He's too old to walk far, so I bring him back here in his stroller," she said.
Stories this photo appears in:

Outdoor festival brings together local businesses, animal rescue groups and pet lovers.