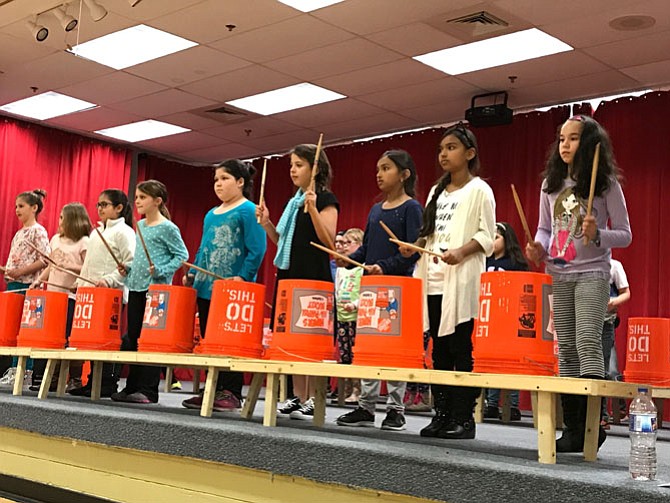 Bucket drummers from Herndon Elementary School perform for family and friends. The program was designed to reach everyone at a universal level. According to Laura Readyoff who founded the program at Herndon and Clearview Schools, percussion is something everyone can participate doing, no matter the educational background or skill set.
Stories this photo appears in:
Free after school programs at Herndon and Clearview El. Schools: Bucket drumming brings community together.
Bucket drumming after school