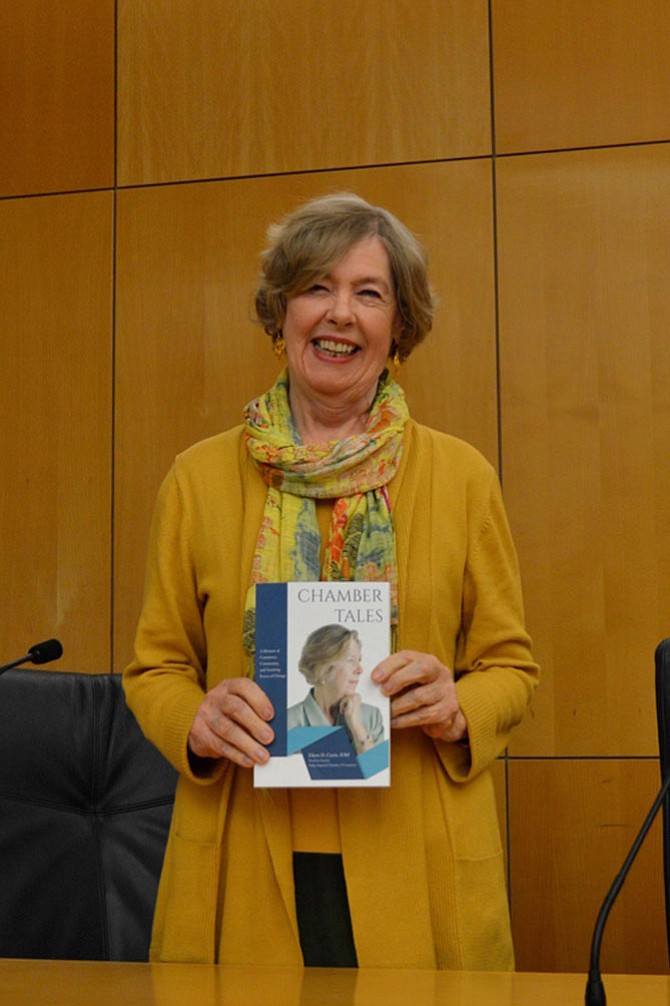 Local author Eileen Curtis debuts her new book "Chamber Tales: A Memoir of Commerce, Community and Stunning Forces of Change." Curtis was one of the longest-serving chamber execs in the country, holding the position of president of the Dulles Regional Chamber for 23 years. Her book chronicles the transformation of our region from agricultural light-weight to two of the wealthiest counties in the country. It takes readers through paradigm-shifting changes, starting with the commercial internet that began in Herndon. It also shares the stories of an amazing cast of leaders from the business and community sectors who transformed those changes into regional success.
The book compiles more than 40 tales of the people, events and crises experienced by the business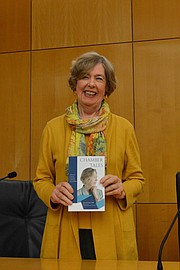 community and the region over the last quarter century. Here you find headliner tales such as Virginia's 9/11, the Great Recession, the almost-didn't happen saga of the Metro's Silver Line and her chamber's pivotal role in that unfolding. The chamber was again on the front lines with immigration, helping to realign a flipped community where immigrants were the new majority, as well as shopping a proposal in the halls of Congress for new immigration laws.
The book also helps educate a public that often has only a passing acquaintance with the concept of a chamber. Besides keeping its pulse on commerce, her stories relate tales of leadership, newsworthy networking events, advocacy efforts to promote legislation in Richmond, and community engagements such as the Alzheimer's Walk and the chamber's much lauded Friday Night Live concerts.
"A chamber is some kind of crazy brew of all of these thrusts and its success is due to its volunteers," says Curtis. People figure large in these tales, which often pull at the heartstrings. One story drawn from partner high schools involved the case of a young Somali girl who, having fled to America, finds through her high school experience that she wants to return to her homeland and contribute to its resuscitation through teaching. Another relives a gala honoring heroes from the battlefields of Bataan, Vietnam, and Iraq One. These are real-life dramas that passed through a chamber's doors and are the backbone of these chamber tales.
Curtis, a published author and resident of Great Falls, has a long list of professional credits, including being named as Virginia's Chamber Executive of the Year. Her book has already inspired comments from Virginia Gov. McAuliffe, DC Board of Trade President Jim Dinegar, and Dr. Gerald Gordon, President of Fairfax County Economic Development Authority.